THINK YOU HAVE SEEN THE PINK SCARF POUCH?! WELL FEAST YOUR EYES ON THIS CUTE WRISTLET!!!!!!!!!!!!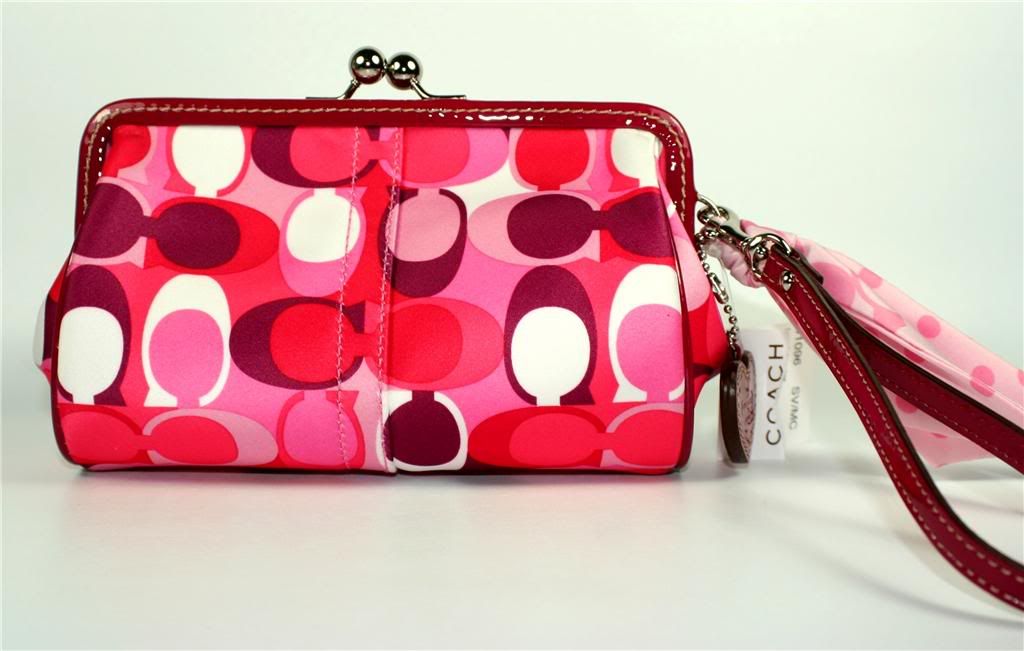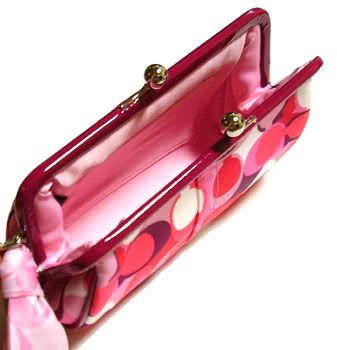 temporary oversold!
Pls check with us soon for re-orders.

..the cheapest one around...so far! Email me to order.
1 sold!2 more booked..anymore takers?

TRIMMED WITH RED PATENT LEATHER AND A 12" RED PATENT LEATHER STRAP
RED PATENT LEATHER "HEART" COACH HANGTAG
FRAMED "FRENCH-STYLE" TOP CLOSURE
INSIDE IS LINED IN LIGHT PINK SATIN WITH A SMALL SLIP POCKET
SMALL PINK POLKA-DOT SCARF TIED ON END
MEASURES: 7" x 4-1/2"