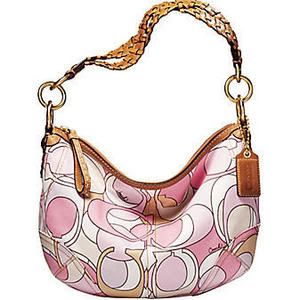 Just trying to attract ur attention to this lovely bag...I find my customers keep ordering the same model ..So, u all perasan tak beg ni wujud? heheheh..Maybe i shud paste some real pics tomorow.
Details
Inside zip pocket
Cell phone/multi-function pockets
Ring to clip an accessory or keyfob
Zip-top closure
Soho print canvas with retro glovetan leather trim
Fabric lining
13 1/2" strap
13" drop
13 1/4 (L) x 10 3/4 (H) x 4 (W)
KL Boutique RM1600
RM1200 including international shipping and POSLAJU to you.
Note: price above is for limited time only.
closing orders soon since international shipping is increasing.*pls enquire for more pics and whether price still applicable.Tx!